Regular price
Sale price
$6.00 USD
Unit price
per
Sale
Sold out
Heart ChakraBalance * Personal Growth * Release Affirmation:
"I am ready for personal growth, I am free from old, stagnant energy."
Embrace personal growth with ease ~ Green Calcite is an energy cleanser that helps to release energy blockages that prevent personal growth.    It stimulates personal growth by aiding in the release of old thought patterns, built up stress and pain that no longer serve you.  Green Calcite's soothing energy helps to calm nerves and relieve stress by promoting positive energy.  Green Calcite is motivating and renews your sense of purpose in life.  It helps to accelerate your ability to manifest abundance and success in your life.  Green Calcite connects to the Heart Chakra, aligns your highest self with your heart, and fills your heart with Divine love, hope, harmony and peace.  Bringing Green Calcite into your life will help to restore balance, increase happiness and offer support during times of change.

Crystals range in size about 1.5"-3"

 All crystals will slightly vary in size, color, pattern and shape. Each crystal comes with a crystal description card.
Share
View full details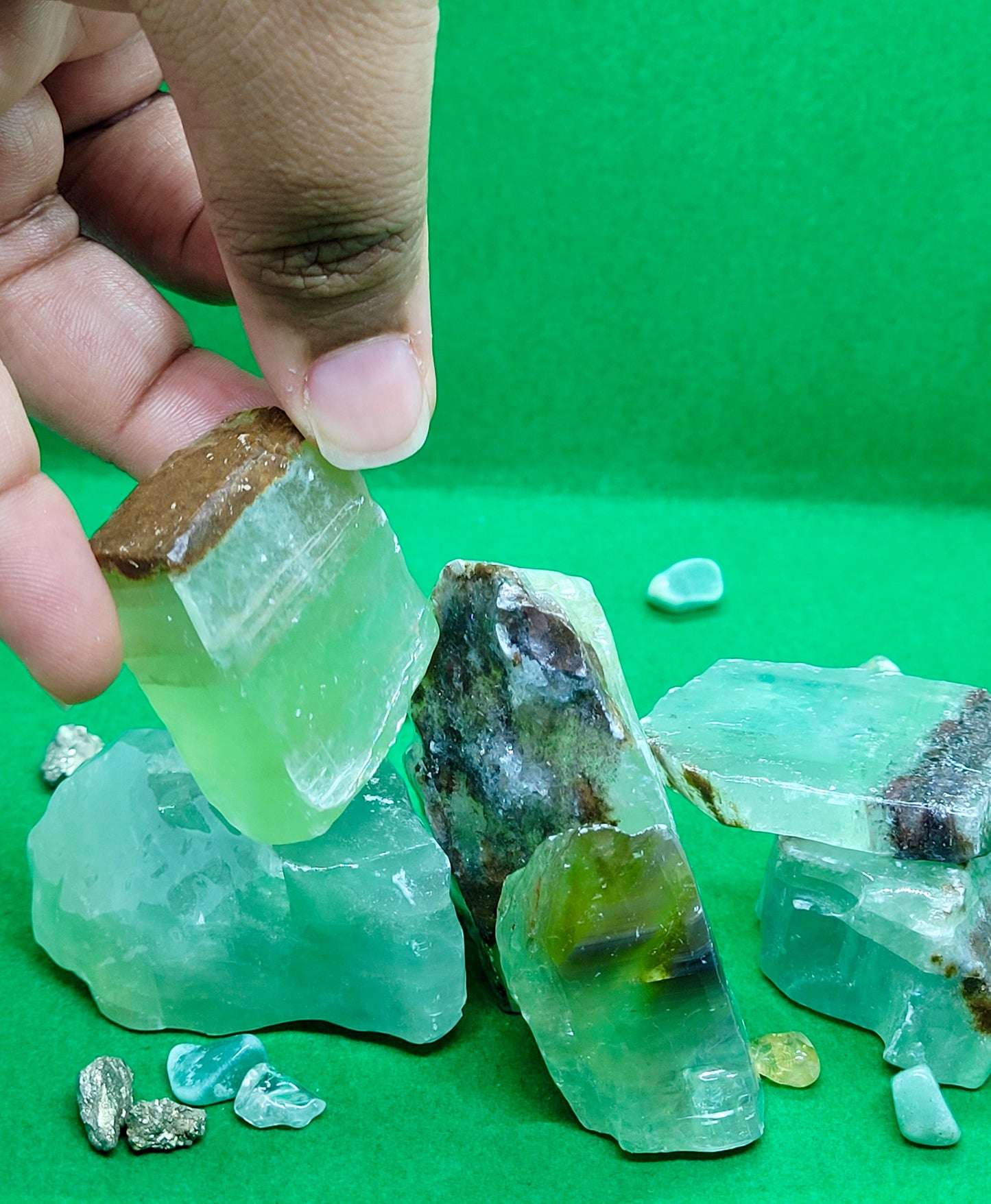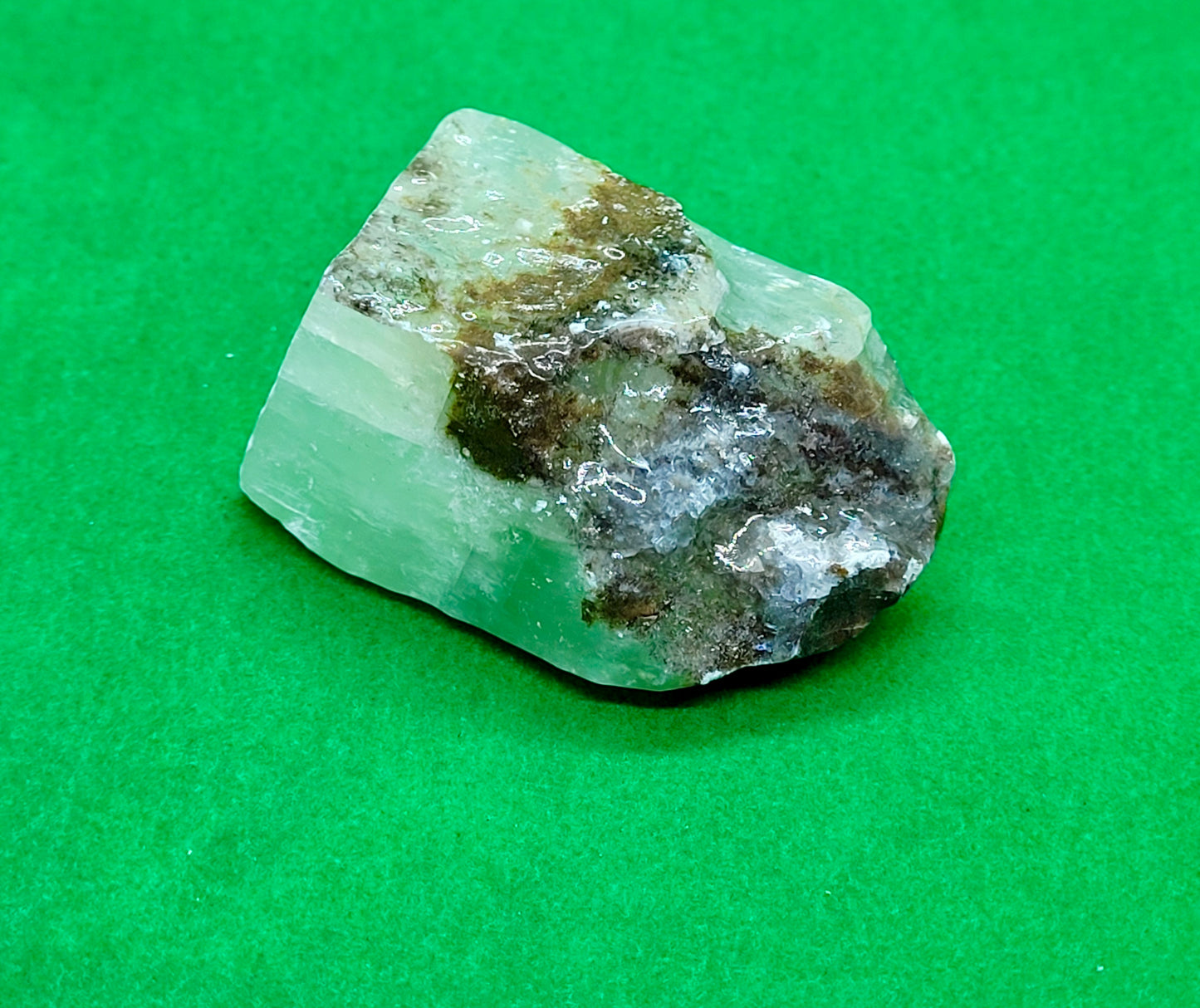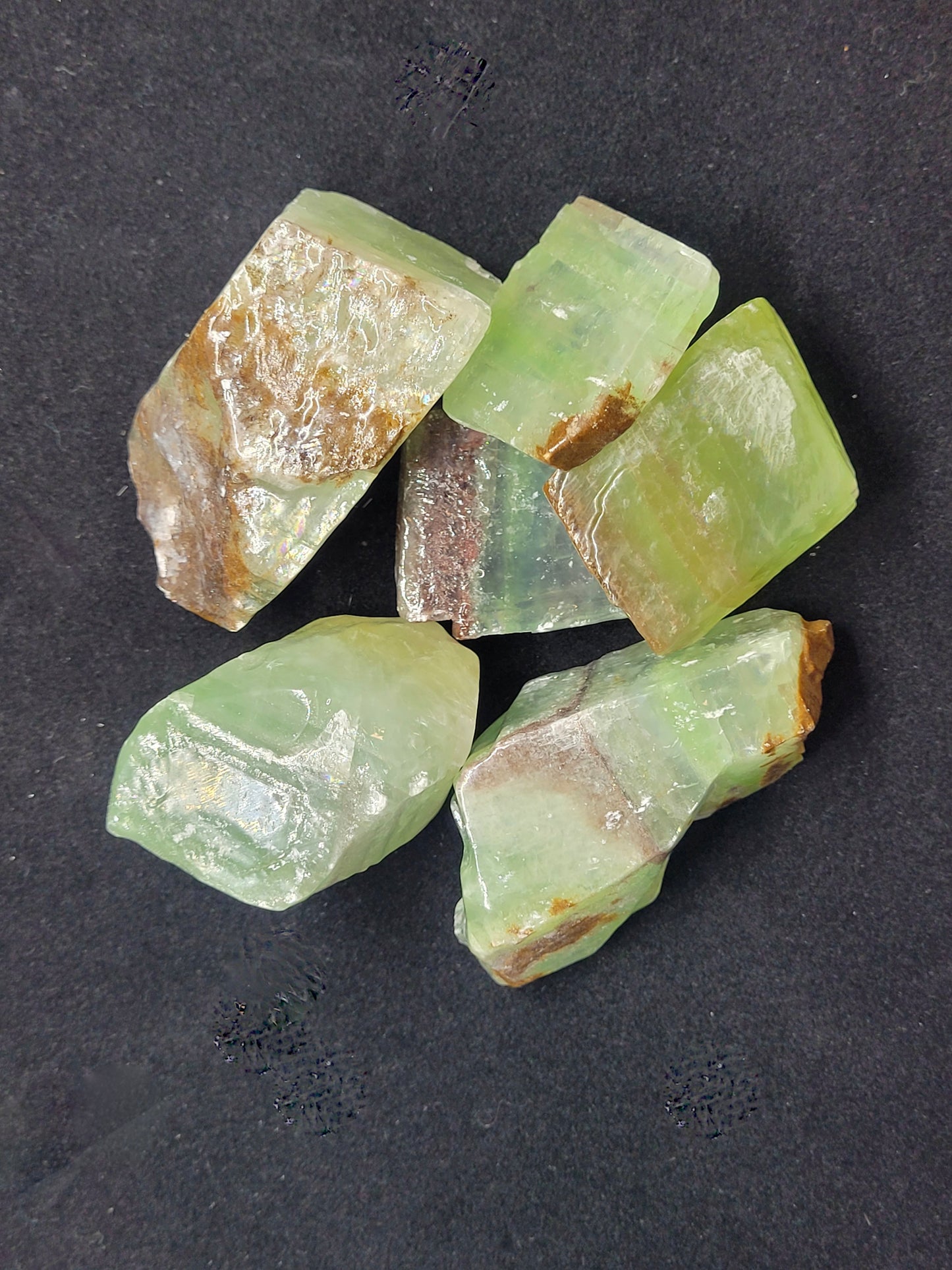 Disclaimer
**Any shared information is not presented as a substitute, nor intended to be a substitute for medical advice, treatment or diagnosis. JB Goddess Crystals LLC believes that crystals can support energetic well-being and complement other therapies. Crystals should not be used as a replacement for medical treatment. For medical advice, please consult a licensed healthcare specialist.**