Regular price
Sale price
$5.00 USD
Unit price
per
Sale
Sold out
Lepidolite
Heart, Third Eye and Crown Chakras
Emotional Balance * Soothing * Grounding
Affirmation: " I am calm and at peace in any situation"

Find balance during times of stress with Lepidolite~ Lepidolite is known for its soothing vibrations that reduce stress, anxiety, and depression, and its ability to promote emotional balance, peace and relaxation.  It eliminates negative energy and releases emotional blockages, helping to align the chakras.  Lepidolite promotes spiritual growth by helping you recognize and release old patterns and to embrace positive growth. Use Lepidolite during stressful times for emotional support, stability and to stay open to positive changes. 

About 1"-3"
**Do not get Lepidolite wet**
**Do not use Lepidolite in gem elixirs or gem water for consumption**
All crystals will slightly vary in size, color, pattern and shape. Each crystal comes with a crystal description card.
Share
View full details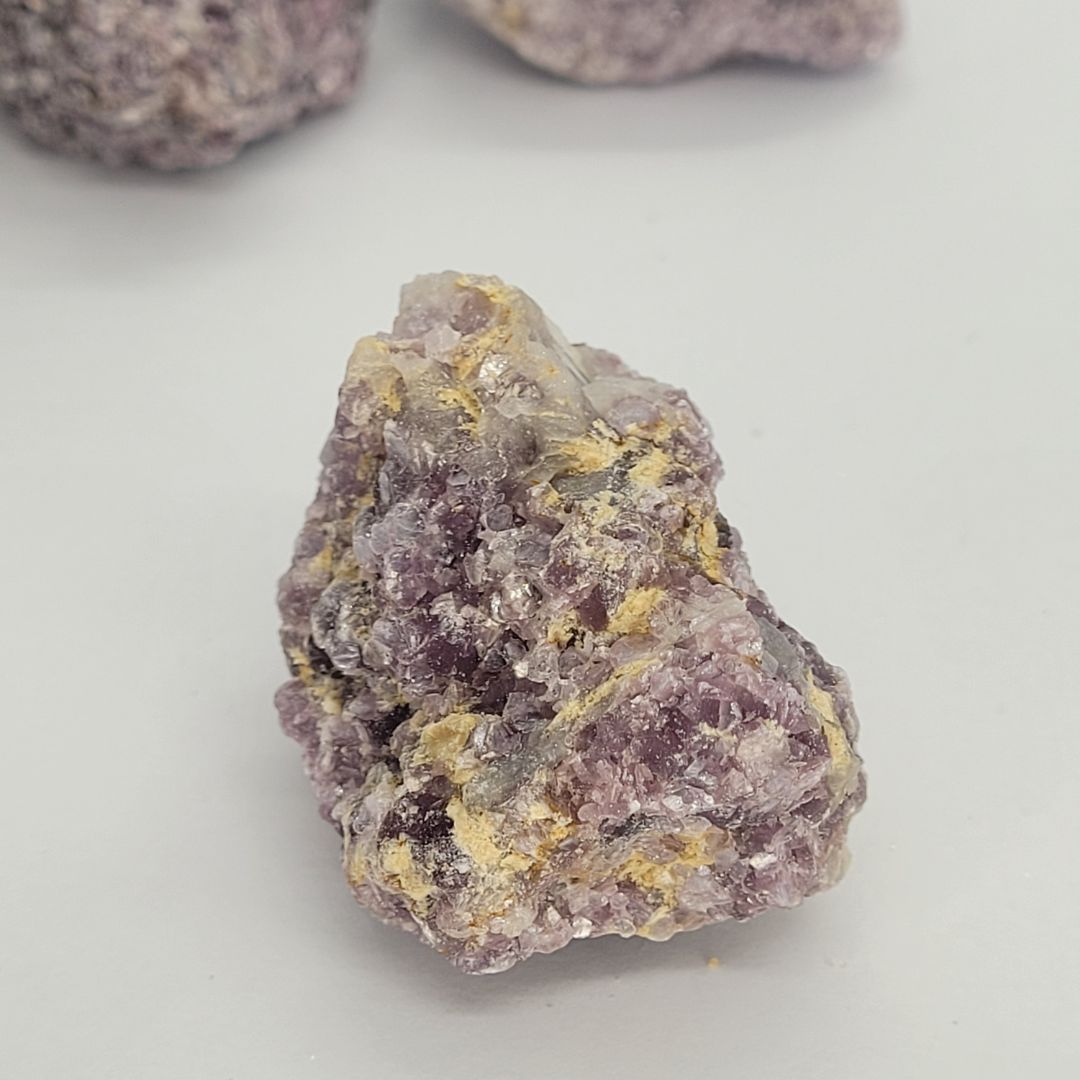 Disclaimer
**Any shared information is not presented as a substitute, nor intended to be a substitute for medical advice, treatment or diagnosis. JB Goddess Crystals LLC believes that crystals can support energetic well-being and complement other therapies. Crystals should not be used as a replacement for medical treatment. For medical advice, please consult a licensed healthcare specialist.**