Regular price
Sale price
$16.00 USD
Unit price
per
Sale
Sold out
Jade rollers have been incorporated in Chinese beauty traditions since the 7th century. They are believed to help you connect with the peaceful, earth energy of jade and to reduce puffiness, empty the lymphatic system, improve blood circulation and help you look younger. Use a Jade Roller to integrate crystal energy into your beauty routine.
This Crystal Facial Roller has two rolling surfaces: one larger stone for the forehead, cheeks, jawline, and neck; the smaller stone was made especially to lessen the appearance of rings and irritation under the eyes.
Benefits of Using a Crystal Facial Roller in your Beauty Routine:
-Effectively diminishes the look of wrinkles, fine lines, and puffiness while improving the appearance of inflammation, dark circles, bags, and fine lines. It also tones the feel of the facial muscles. 
-Effectively massages the lymphatic system, which is essential for assisting the face in removing surplus water that results in facial puffiness. There is less fluid buildup when the lymphatic system is massaged and is operating at full capacity, which gives the skin a more radiant and glowing appearance.
-Get the benefits of the crystal's healing properties during your daily beauty routine.
-Because jade is so good at maintaining temperature, storing it in the freezer or refrigerator before application can assist to lessen the visibility of blood vessels close to the skin on the face and neck. 
Share
View full details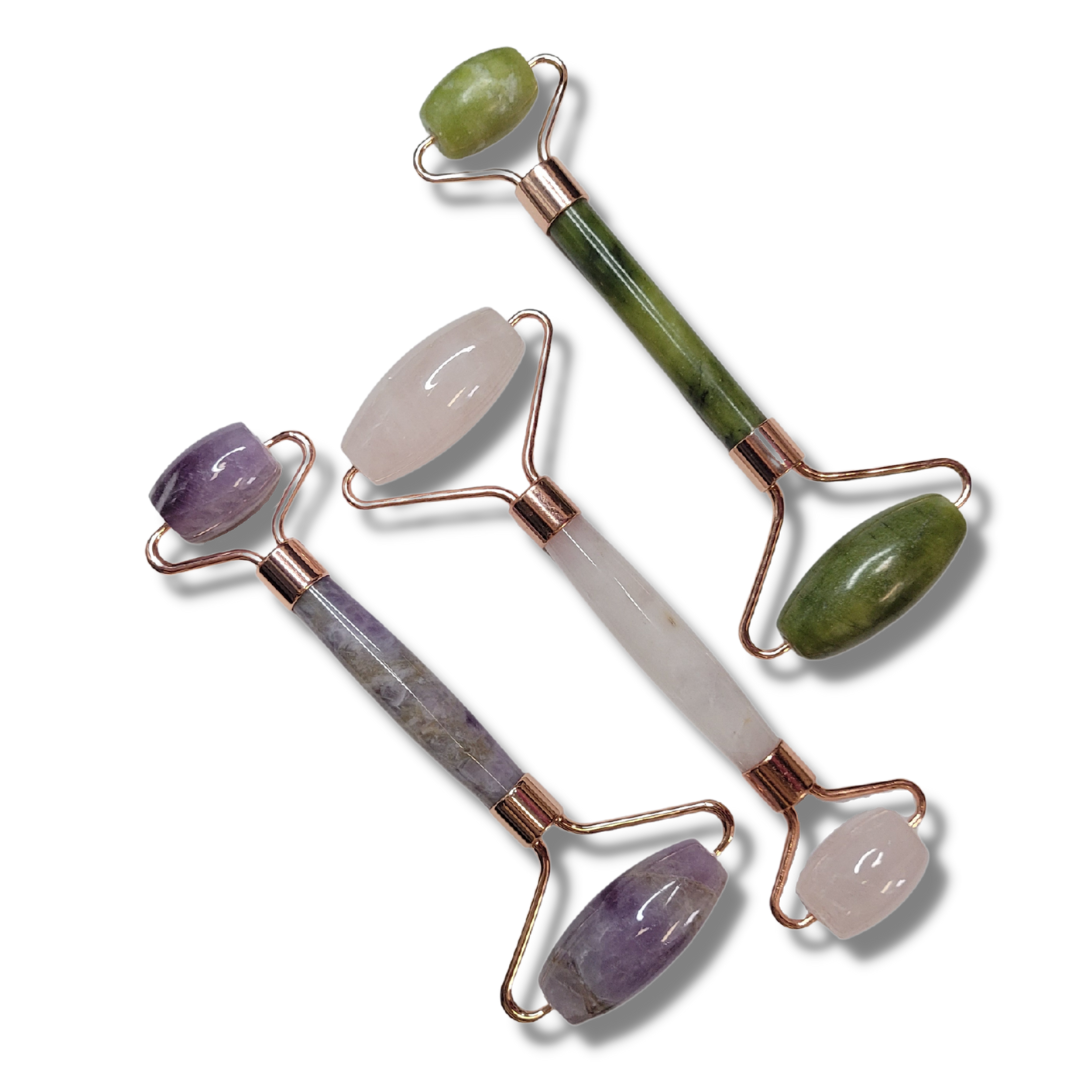 Disclaimer
**Any shared information is not presented as a substitute, nor intended to be a substitute for medical advice, treatment or diagnosis. JB Goddess Crystals LLC believes that crystals can support energetic well-being and complement other therapies. Crystals should not be used as a replacement for medical treatment. For medical advice, please consult a licensed healthcare specialist.**